Riding this mechanical bull is not easy. But did Dom do a good job?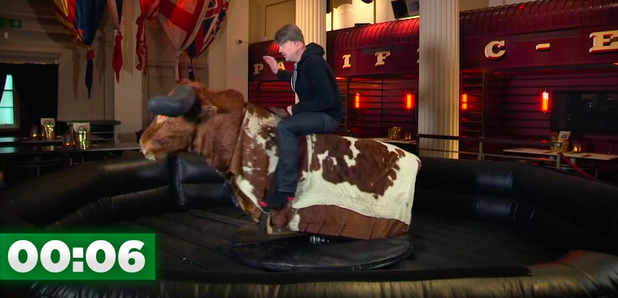 WATCH: How can Dom last on a rodeo bull?
All this week the breakfast team have been testing their strength and endurance skills by riding a rodeo bull, all for
Men's Health - Survival Of The Fittest. Today it was Dom's turn. Could he beat Pippa or Dave? Oh, and by the way, he's got THAT wig on.
Play
How long did Dom last on the rodeo bull?
See how long Dom lasted when he rode the rodeo bull...
00:58