Happy World Beard Day! Celebrate by looking at this excellent video.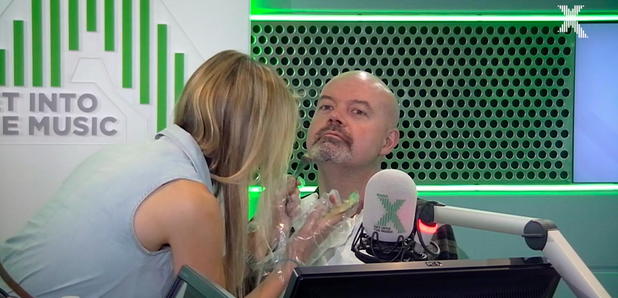 First there was the wig. Now, it's time to dye Mr. Byrne's beard.
We all collectively agreed that the wig looked absolutely awesome, but beard dyeing is a whole different kettle of fish.
Watch the video below and see Dom's transformation...
Play
We dyed Dom's goatee and now he looks like Craig David... Oops!
Dom had his beard dyed live on the show and it looks amazing!
02:33