Everyone has given it a go. But how will Vernon fare on the mechanical bull?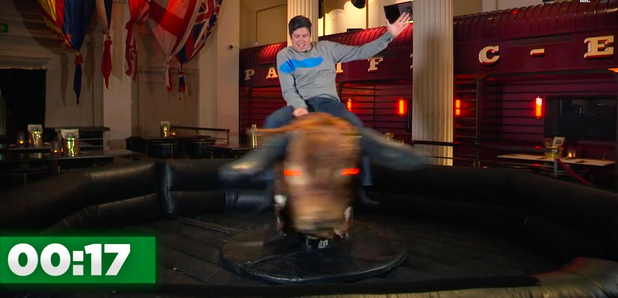 WATCH: How long can Vernon Kay last on a rodeo bull?
So all week the breakfast team have been putting their strength to the test, all for Men's Health - Survival Of The Fittest. And how have they been doing that? By riding a mechanical bull, of course! So far Pippa is in the lead, but can Vernon steal first place? Watch and find out.
Play
Vernon's turn...see how long he lasted on the rodeo bull...
The rodeo bull leaves Vernon "giggling like a schoolgirl"
01:08