Watch as the comedian discusses becoming a father for the first time on The Chris Moyles Show.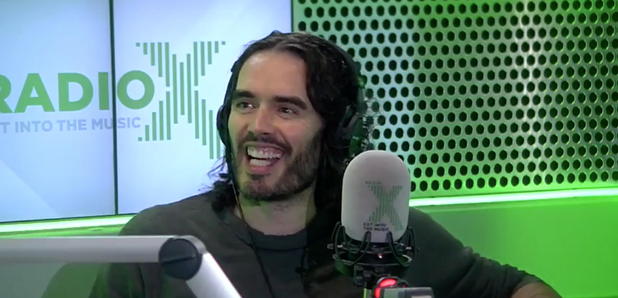 Russell Brand has discussed becoming a dad and compared it to taking LSD.
Speaking on Radio X to Chris Moyles, the British comedian talked about his new found fatherhood, saying: "Everyone goes through this, don't they. You think you're the first person."
Watch him talk about his daughter in the clip below:
Play
Russell Brand, "being a father is like doing LSD"!
Russell Brand: "Being a father is like doing LSD!"
00:55
"It's like LSD.You think you're the only person that's ever done tor ever had this experience, but it's really ordinary - not that everyone takes LSD."
Brand - who is about to embark on a new stand-up tour entitled Rebirth, gushed about his daughter Mabel, saying: "I'm so in love with her."
"If I'd known how beautiful it was gonna be I would have done it sooner. I'd have been like a 16-year-old pushing a pram with a B&H in the corner of my mouth".