Will Dave take him up on his hands-on offer?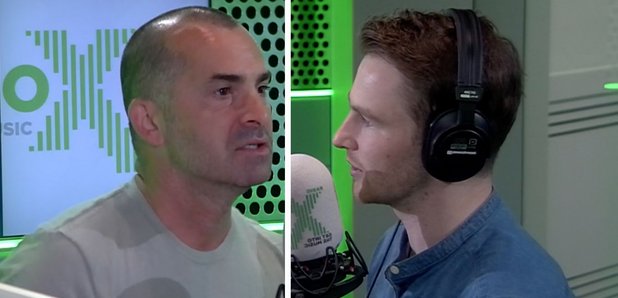 Louie Spence dropped in on the Chris Moyles Breakfast Show this morning, and had a few beauty tips for the team. Despite loving our green colour scheme, he was very concerned about how pale Dave looked. So much so, he offered to give him a "quick rub up and down" with his fake tan mitts, free of charge. He's not too keen on doing it for Dom, though...
Watch the clip below:
Play
Will Dave take up Louie's offer?
.
01:07