Dom was NOT expecting Chris to do this.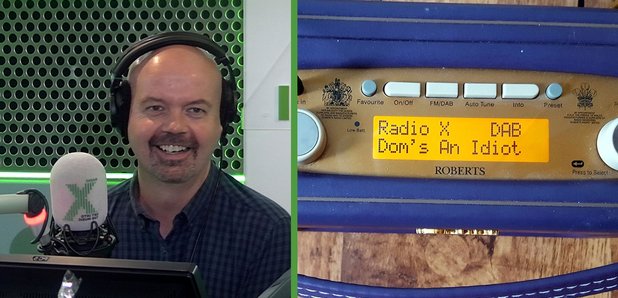 Chris hacked everyone's digital radios to spell out "Dom's An Idiot"
Chris Moyles has worked in radio a long time. And, over the years, he's picked up a few tricks. But this has got to be the best one yet. Chris has learnt how to change what you YOU see on YOUR Digital Radio. And it's pretty hilarious...
Play
If your radio said "Dom's An Idiot" this morning, don't be alarmed!
One of the best radio hacks ever!!
02:18