Sampling happens A LOT in music. So Mr. Moyles has devised a game to test how well you know them.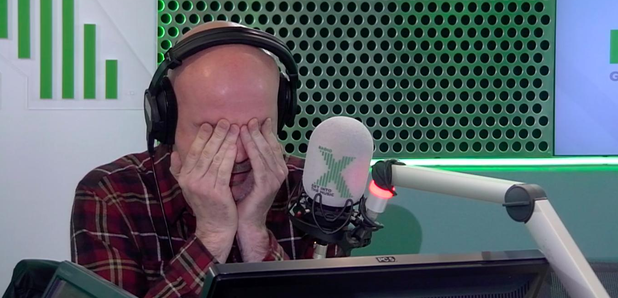 PLAY: Can you guess the song if we play you the original sample?
If you don't know what sampling is, it's basically when artists borrow a little snippet from an old song and use it to build a whole new one. For example, Fatboy Slim sampled
Camille Yarbrough's Take Yo'
Praise for the iconic "we've come a long, long way together" in his hit Praise You.
Chris decided to put the team's musical ear to the test. Basically he plays a clip of the original and they have to guess who sampled it. Sounds easy? It's not. Play along!
Play
The team battle it out in Chris' new game. Can you guess the right track?
Chris' turn during pointless games week with 'the sample game'.
03:36