To be fair, Vernon was being VERY loud.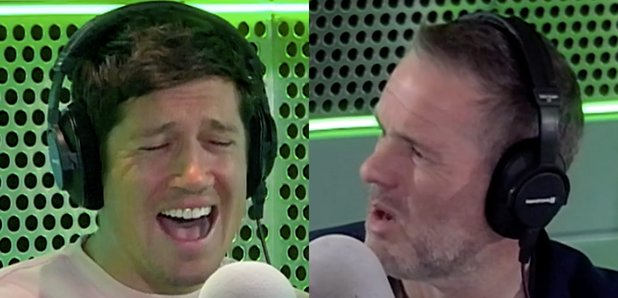 We love our Vernon. He's a big, lovable lad. And he adores his music.
Maybe a little too much...During this morning's Sample Game Mr Kay was singing along with all his might.
Chris was not a fan.
Play
Chris got particularly annoyed by Vernon during The Sample Game today
Why is Vernon in such a good mood!?
02:19