Download The Radio X App For iPhone, iPad & Android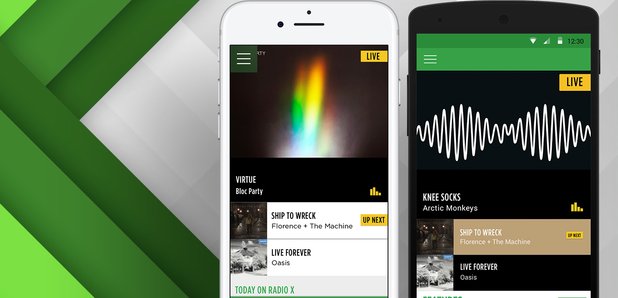 Get into the music 24/7 with the brand new official Radio X app.
Listen to the biggest fresh rock and guitar-based music, get essential updates and browse the latest features - it's your one-stop guide to the all new Radio X.
Tuning into the Chris Moyles Show on Radio X is VERY easy...
Here's how...
01:21
Download the Radio X app for iPhone & iPad
Download the Radio X app for Android
Radio X App Features:
• Listen to The Chris Moyles Show every week day from 06.30 a.m. to 10.00 a.m.
• Listen to Radio X live and on the move - now optimised for mobile connection
• Check out which songs are coming up next
• Listen again to your favourite shows from the last 7 days
• Get the freshest Radio X video content from the Radio X studio
• Includes a brand new sleep timer
• Share the song or show you're currently listening to
• Download the song playing now on iTunes
• Find out what's coming up on Radio X via the weekly schedule
• Contact each show directly via Twitter
• Get regular updates on your favourite artists
• Discover new music before anyone else
• Browse our features, lists, quizzes, interviews and more
• Stream audio via AirPlay (iPhone & iPad)
Download the Radio X app for iPhone & iPad
Download the Radio X app for Android
Trending On Radio X
Comments