Download the brand new Radio X apps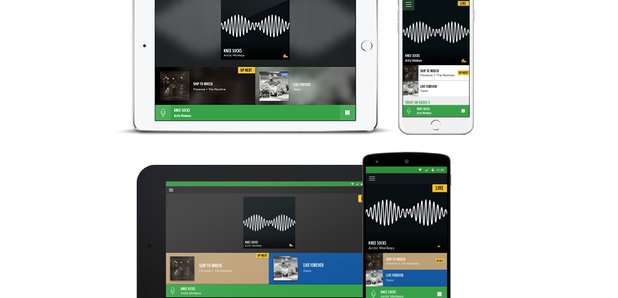 Want to listen to Radio X on the go? Here's how you can take us with you, via our brand new and frankly gorgeous new apps for IOS and Android.
Listening on iPhone and iPad
Get into the music 24/7 with the brand new official Radio X app. Listen to the biggest fresh rock and guitar-based music, get essential updates and browse the latest features - it's your one-stop guide to the all new Radio X.

• Listen to The Chris Moyles Show every week day from 06.30 am to 10.00 am
• Listen to Radio X live and on the move - now optimised for mobile connection
• Check out which songs are coming up next
• Get the freshest Radio X video content from the Radio X studio
• Includes a brand new sleep timer
• Share the song or show you're currently listening to
• Download the song playing now on iTunes
• Find out what's coming up on Radio X via the weekly schedule
• Contact each show directly via Twitter
• Get regular updates on your favourite artists
• Discover new music before anyone else
• Browse our features, lists, quizzes, interviews and more
• Stream audio via AirPlay

Listening on Android
Get into the music 24/7 with the brand new official Radio X app. Listen to the biggest fresh rock and guitar-based music, get essential updates and browse the latest features - it's your one-stop guide to the all new Radio X.

• Listen to The Chris Moyles Show every week day from 06.30
a.m. to 10.00 a.m.
• Listen to Radio X live and on the move - now optimised for
mobile connection
• Check out which songs are coming up next
• Get the freshest Radio X video content from the Radio X
studio
• Find out what's coming up on Radio X via the weekly schedule
• Get regular updates on your favourite artists
• Discover new music before anyone else
• Browse our features, lists, quizzes, interviews and more