Chris showed off his pics from the Hirst exhibit in Venice, and they're hilarious.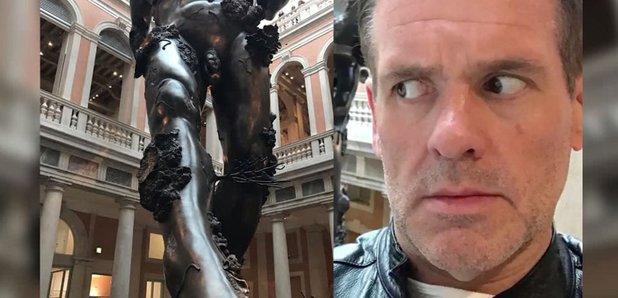 Chris went to Venice over the Bank Holiday weekend, and managed to catch Damien Hirst's Treasures from the Wreck of the Unbelievable exhibition.
Most people were enjoying incredible artwork, but Moyles couldn't help but take a few unfortunate looking snaps or two.
Watch his video here:
Play
Chris Moyles at the Damien Hirst Exhibiton
Chris went to the Damien Hirst exhibition in Venice and the pictures are hilarious!
02:05
Well... at least he's appreciating the art!