The comedian sent a message to his birthday twin Jezza, and got the best response ever.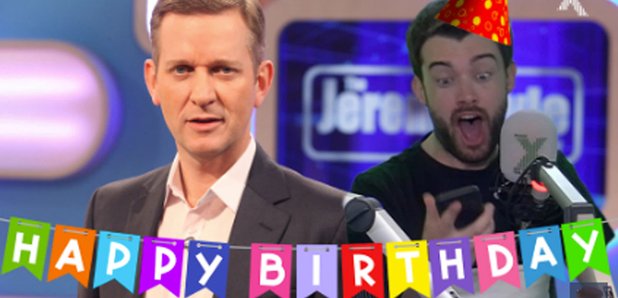 Jack Whitehall visited the Chris Moyles show and revealed he has something in common with Jeremy Kyle.
The comedian and straight-talking presenter might have 22 years between them, but it turns out they were both share their birthday on 7 July.
Speaking to Chris and the team, the Bad Teacher star revealed he texts Jezza every year to try and arrange a joint birthday, but usually only gets a reply just after the fact.
However, Chris encouraged Jack to give it one more try this year. Watch our video to find out what happens next.
Play
Jack Whitehall and Jeremy Kyle are birthday twins!
Watch the comedian FINALLY get a response from the TV host.
02:25