WATCH: Footage From Chris Cornell's Final Performance
18 May 2017, 11:36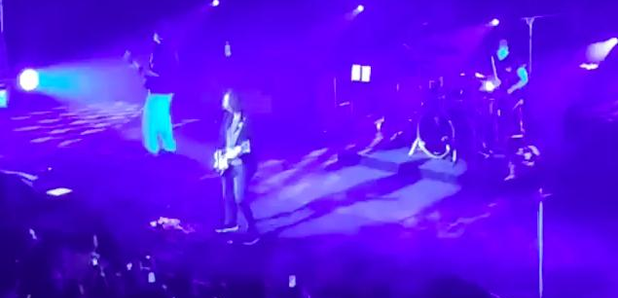 The Soundgarden singer was in fine voice at a show in Detroit, hours before his death.
News broke this morning (Thursday 18 May) that Chris Cornell (Soundgarden, Audioslave, Temple Of The Dog) had died aged 52. In a statement to The Associated Press, Brian Bumbery said his death was "sudden and unexpected."
Cornell was believed to have been healthy and performed a show in Detroit just hours before his death. You can watch footage of his final ever performance below.
Alex Cariaga, who shot the footage, said "They played for two hours straight with no issues that I could see or hear."
The cause of Cornell's death is still unknown. As can be seen from the footage, his voice was was still as strong as it's ever been.
Soundgarden, along with Nirvana, spearheaded the grunge movement in the 90s, and Cornell later went on to form Audioslave with Rage Against The Machine's Tom Morello.

Cornell's last message online referenced Soungarden's gig in the city, and read: "#Detroit finally back to Rock City!!!! @soundgarden #nomorebullshit".

RIP Chris Cornell.