Keane have told Radio X that the music on their last album Perfect Symmetry was "self-indulgent" and that they've gone back to basic, three-minute pop songs for their new record.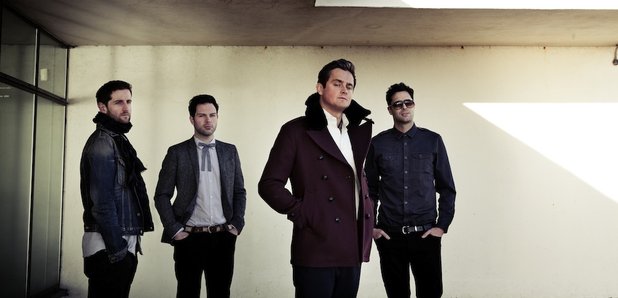 Speaking to Radio X's Eoghan McDermott, singer Tom Chaplin explained that they'd "locked away" songwriter Tim Rice-Oxley to start work on their fourth LP, Strangeland - and that he had a new mission.
"We felt that Perfect Symmetry was pretty sprawling, a little bit self indulgent in places…" Tom said. "Certainly sonically - we referenced Bowie, Talking Heads, those kind of bands, which was quite an unusual step for us. With this record, we felt we wanted to get back to having a problem with choosing singles. Like being stick with ten or twelve real single contenders from the album. We've had a lot of headaches over which song we should release first!"
But their new material still bears the Keane hallmark of being very personal: "Great rock and pop music has to be very direct and from the heart. We've put all our personal experiences in. It's like having therapy with the rest of the world. It's a very personal part of you and how you feel and then you put it out there. It's kind of a weird dynamic."
You can hear the full interview below. Strangeland is released on May 7 and the first single, Silenced By The Night, is getting airplay on Radio X right now.