WATCH: Convicted Man Sings Adele-Inspired "Sorry" Song At Sentencing
18 March 2016, 16:15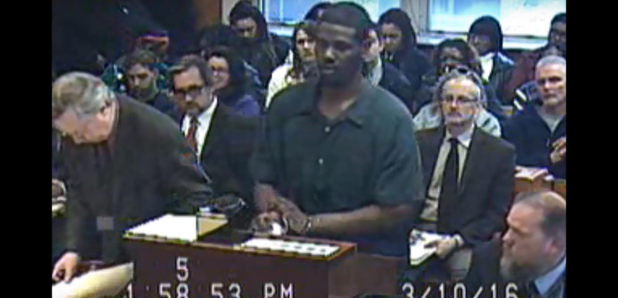 Brian Earl Taylor decided to use the power of song to address the court.
We can imagine the impassioned speeches that take place in the courtroom when a convicted criminal is about to be sentenced.
But when Brian Earl Taylor - who was found guilty of imprisonment and carrying a concealed weapon - was given the chance to speak at his sentencing, he decided to sing instead.
In the video uploaded by M Live Media Group, the criminal uses Adele's Hello as a guide to apologise to the judge, his mother and the victim.
Watch the video posted by the Media below:
He's not a bad singer, but unfortunately his voice didn't save him this time.
Picture: YouTube/M Live