QUIZ: Are you Oasis or Blur?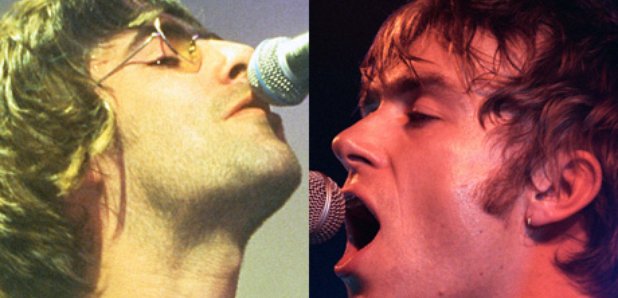 As Damon Albarn's Gorillaz look set to make their explosive return, and the Gallaghers prepare to reenter the spotlight, let's find out where your Britpop allegiances still lie.
2017 is shaping up pretty nicely. Damon Albarn is reentering our lives this year with a brand new Gorillaz album, Liam Gallagher is making a solo record, and Noel is reportedly embarking on LP No.3.
It's now been two full decades since Oasis went up against Blur in a battle for chart supremacy. As we know, ultimately Blur won - but whose side were you on? Let us decide for you with this special quiz.