It's not a real tyrannosaurus, of course. But watch and find out.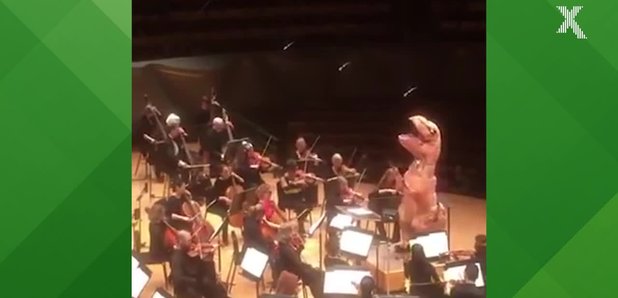 Here at Radio X Towers, we love a maestro. Someone who's supremely skilled at their art, doing what they do… perfectly.
So, when we saw this video of an actual Tyrannosaurus Rex - probably - conducting an orchestra with his tiny little arms, we had to know what piece of music it was.
And it's exactly what you hoped it would be.
Play
T-Rex Conducts Jurassic Park Theme!
This is one talented T Rex!
01:02
Apart from anything else, those tiny wee arms holding the baton are hilarious.