See the copper direct traffic like an absolute legend.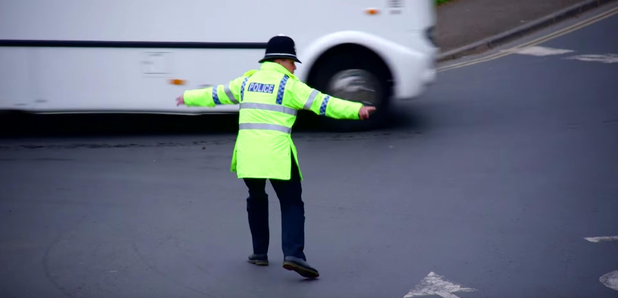 A policeman has gone viral for his enthusiastic efforts when directing traffic.
The video, which was taken during the Cheltenham Festival this month - sees the copper easing congestion at the yearly event - with his winning gestures sped up and given an EDM backing track for good measure.
Watch him in action here:
Play
Policeman Directs Traffic Like A Legend Cheltenham Festival
This police officer was pulling out some serious moves during the horse racing festival.
00:43
Also - is it just us, or does he remind you of Tyres O'Flaherty from Spaced?