Open'er Festival 2015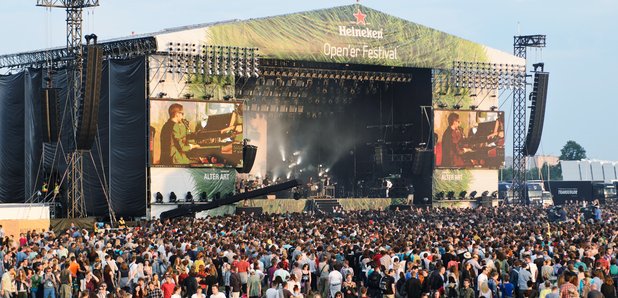 As Poland's biggest festival (taking place on the North coast in Gdynia), Open'er attracts the biggest bands from around the world. 2015's festival takes place between 1 and 4 July with Mumford And Sons, Kasabian, Modest Mouse, Alt-J, Faithless, Hozier, The Libertines, The Prodigy, The Vaccines and more all playing.
As all great European festivals do, Open'er goes on late into the night, with the support acts playing after the headliner. Interesting Open'er runs from Wednesday to Saturday, so make sure you don't forget to book your time off work!
Plus, rapper Drake and DJ duo Disclosure are also performing, so there's something for everyone.
Similar festivals to Open'er
Now Playing
8am - 11am
Text 83936