Everything Everything and Circa Waves make unannounced appearances at the festival.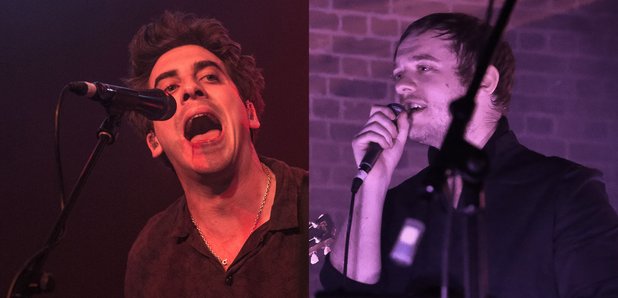 The first "secret" sets have already taken place at Glastonbury.

Returning Mancunian dance-rock outfit Everything Everything and Scouse indie rockers Circa Waves each played unannounced sets at the William's Green stage on Thursday night (22 June).

Circa Waves took to the stage just after 9pm, and showcased their second album Different Creatures, while throwing in festival favourites such as T-Shirt Weather.

The NME reports that Everything Everything kicked off their set at 10pm with a new song, Night Of The Long Knives, taken from their forthcoming album, A Fever Dream.

Throwing in hits like Regret, Kemosabe, Cough Cough and Distant Past, the quartet also threw in another new song, Can't Do.

Everything Everything were one of the bands hotly tipped to play a secret set, which leaves a huge gap open this evening (23 June) at 7.30pm on The Park Stage, with a big "TBA" still listed on the Glastonbury running order. The other main stage with a "TBA" is the John Peel tent, which is holding a slot open at 5.30pm on Sunday. Interesting…

Radio X is still holding out for an appearance by The Killers at some point over the weekend after Brandon Flowers gave us a not-very-convincing response to Gordon Smart's question last week…
Play
Are The Killers playing a secret set at Glastonbury?
Gordon Smart asks Brandon Flowers the question... but what does he say?
00:51