As Emily Eavis teases more secrets still to come, Radio X ponders which "really big" acts could turn up to the festival this year.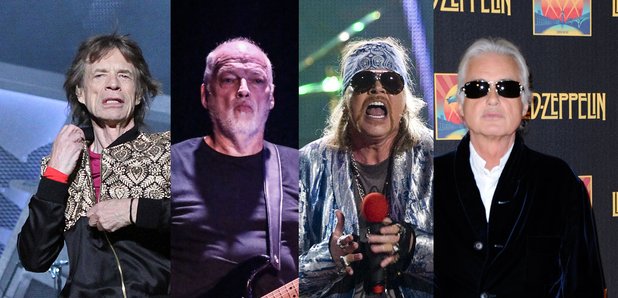 This week saw Emily Eavis tease more surprises for Glastonbury 2017 with one "really big" one still under wraps.
Assuming this surprise doesn't consist of bringing Prince or Bowie back from the dead using the power of technology, we're safe to assume that the festival organiser must be referring to a legendary (living) band.
With Radiohead, Foo Fighters and Ed Sheeran set to headline the event, which takes place from 21-25 June this year, Radio X considers some of the huge bands that could still be added to the bill...
Guns N' Roses

The Paradise City rockers are bringing their classic line-up of Axl Rose, Slash and Duff McKagan to Europe this summer, with two dates in June at the London Stadium. While the Welcome To The Jungle outfit will be playing Denmark and Belgium on Thursday 22 June and Saturday 24 June respectively, they have days off on the 23rd and 25th which could easily see them fly down to Worthy Farm for a secret gig.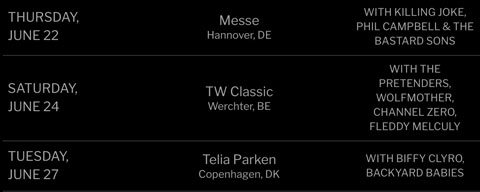 Credit: gunsnroses.com
Led Zeppelin

Last week saw the Whole Lotta Love band spark rumours of a reunion, after frontman Robert Plant left a cryptic message on his official website which read: "Any time now..."
When it comes to "really big" bands, it doesn't get much bigger than Led Zep, so we wouldn't be surprised if they marked their comeback with a cheeky little Glasto appearance. Credit: robertplant.com
Pink Floyd

This year sees the legendary prog rockers celebrate 50 years since the release of their debut album. With a brand new V&A exhibition in Their Mortal Remains, it's fair to assume that Roger Waters, David Gilmour and Nick Mason are feeling nostalgic.
See our video of the exhibition here:
Play
A look at the Pink Floyd Exhibition
Take a whistle-stop tour around the new show London's V&A Museum.
01:24
According to eFestivals, Emily Eavis has already lined up two headliners for Glasto's 50th anniversary in 2020, but she was keen to say that neither of them were Pink Floyd. She didn't mention anything about 2017 though...
The Rolling Stones

This week, the Jumping Jack Flash four-piece announced their NO FILTER tour, which will see them play dates across Europe in 2017. However, absolutely no dates had been in their home ground. Today they revealed the reason for the glaring omission, writing: "Sorry to our UK fans there are no UK dates on this run,due to lack of available venues because of sporting fixtures. Hope to be here in 2018".
Sorry to our UK fans there are no UK dates on this run,due to lack of available venues because of sporting fixtures. Hope to be here in 2018 pic.twitter.com/X3NGYO5sE3

— The Rolling Stones (@RollingStones) May 11, 2017
There's a lot of space at Glastonbury though, isn't there? Plus, with the tour starting in September, there are absolutely no clashes to stand in the way. Mick Jagger, Keith Richards, Ronnie Wood and Charlie Watts headlined the festival for the first time in 2013, but there's no reason they couldn't re-visit Worthy Farm again.