12 Bands That Changed Their Musical Style
30 August 2017, 11:48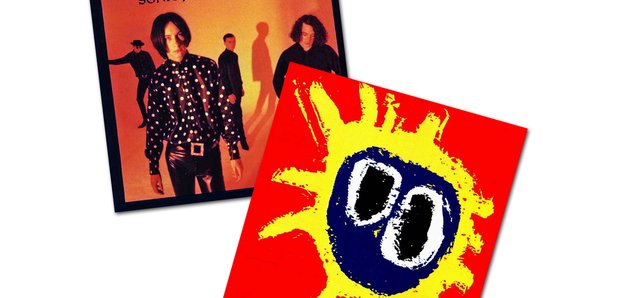 Some bands are musical chameleons, flirting with many different styles over the course of their careers. But which ones have made the biggest changes to their sound... and jumped backwards between different styles in the process?
1. New Order
Before: gloomy, long-raincoated post-punk.



After: Hi-NRG electro disco.
2. Depeche Mode
Before: poptastic tinkly electro pop.
After: gloomy, moody electro ROCK.
3. The Charlatans
Before: Stone Roses-influenced baggy.
After: Rolling Stones-influenced rock and roll.
4. The Horrors
Before: terrifying horror-punk.
After: shimmering synth pop.
5. Ocean Colour Scene
Before: shuffly baggy.
After: Mods mods mods.
6. The Cure
Before: eccentric, witty post-punk.
After: doom-laden, gothic soundscapes.


7. The Shamen
Before: confrontational, political indie guitar rock.



After: blissed-out dance!
8. Pop Will Eat Itself
Before: thrashy guitar rock.
After: British hip hop.
9. The Soup Dragons
Before: quirky young indie.
After: trippy baggy action.
10. Talk Talk
Before: Duran Duran-styled pop.
After: jazz-influenced, introverted post rock.


11. Primal Scream
Before: retro garage rock.


After: drug-fuelled dance anthems.
12. Beastie Boys
Before: unskilled hardcore punk.


After: accomplished hip hop.