From Scream and Seven to Jaws and Halloween, here are the 40 best popcorn-throwing, pants-darkening moments in cinema… All in one nerve-shredding video.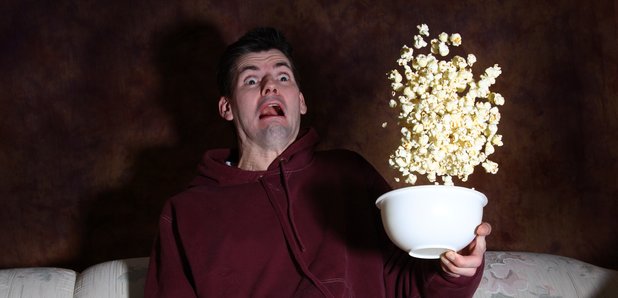 BOO!
Did we scare you? Of course not. But you've definitely had a jump scare moment at the cinema at some point in your life. You've maybe thrown your popcorn, drink or other tasty comestible high into the air at the cinema when a loud noise or scary face breaks the unbearable tension during a horror flick.
Film-makers have been trying their best to make the audience jump out their skin for decades now. And, to prove the point, YouTube channel Burger Fiction have created this supercut, which takes in all kinds of movies.
From your classic frighteners like The Grudge and Paranormal Activity to unexpectedly terrifying moments in seemingly harmless movies like The Lord Of The Rings: The Fellowship Of The Ring and The Dark Knight, it's ten minutes of sheer tension… and terror.
The video makers advise: TURN OFF THE LIGHTS, PUT ON HEADPHONES, MAKE THIS FULL SCREEN… GOOD LUCK!