The Yeah Yeah Yeahs have announced three UK tour dates for May - their first shows over here in three years.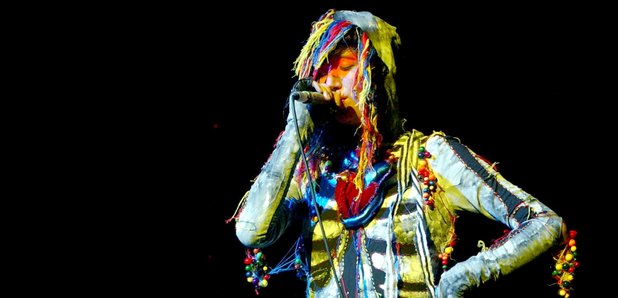 The band announced earlier this month that their fourth album is going to be called Mosquito and will be out April 15.
"We would love for this music to make our fans feeeeel something, for it to stir some shit up inside of them, whatever that may be," Karen O remarked. "SO much feeling went into this record, it was the rope ladder thrown down into the ditch for us to climb up and dust ourselves off. I hope others can climb up it too; we're excited to share the good vibes."
The UK tour dates are:
May 1 - O2 Apollo, Manchester
May 2 - O2 Academy, Leeds
May 4 - Alexandra Palace, London (ATP I'll Be Your Mirror headline set)