Courteeners Announce St. Jude Reissue And Anniversary Shows
11 December 2017, 18:01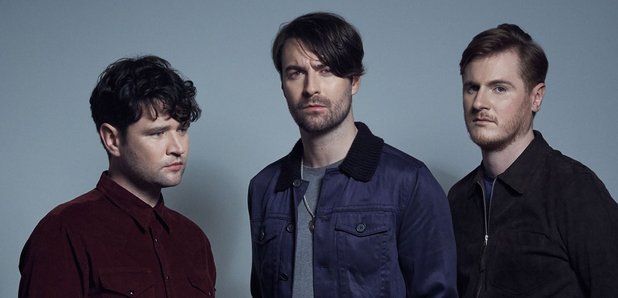 The Manchester legends plan to celebrate their debut's 10th birthday in style.
Courteeners will be playing two anniversary shows for their debut record St. Jude in 2018, as well as releasing a reissue of the classic album. The Not Nineteen Forever band will play London's Royal Albert Hall (as part of Teenage Cancer Trust) on March 23 and Manchester Arena on April 7th.
The band have also recorded an unplugged version of St. Jude for release on 6th April 2018. St. Jude Re:Wired has been produced by Liam and Joe Cross.
Liam Fray said: "We were looking for a way to mark the 10 year anniversary of the release of St. Jude… we thought it might be worth at least raising a little glass to celebrate the fact that we're still here."
"I'd been out on an acoustic tour this autumn, re-working and revisiting tunes from the back catalogue, stripping them back, bigging them up and experimenting with some different interpretations. The string section were incredible and unknowingly nudged me into unlocking something special. I loved revisiting all the old songs and putting a new twist on them. So, the day after the final date of the tour, I gingerly prised myself out of bed, booked a studio, rang the band, brought in some string-players and we 're-did' St. Jude in a few days."
"And it sounds fucking brilliant."
See the tracklisting below.
1. Aftershow (Re:Wired)
2. Cavorting (Re:Wired)
3. Bide Your Time (Re:Wired)
4. What Took You So Long? (Re:Wired)
5. Please Don't (Re:Wired)
6. If It Wasn't For Me (Re:Wired)
7. No You Didn't, No You Don't (Re:Wired)
8. How Come (Re:Wired)
9. Kings Of The New Road (Re:Wired)
10. Not Nineteen Forever (Re:Wired)
11. Fallowfield Hillbilly (Re:Wired)
12. Yesterday, Today & Probably Tomorrow (Re:Wired)
Tickets for the shows go on sale on Friday (15.12.17).