The Courteeners frontman is going it alone with stripped-back gigs this autumn.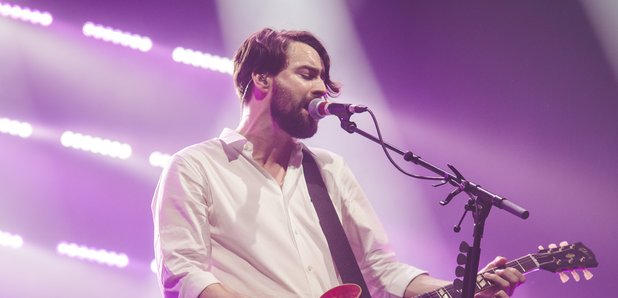 Liam Fray has announced a solo UK tour this year.
The Courteeners rocker will play shows throughout October and November, including two homecoming dates at Manchester's Albert Hall.
Acoustic. 2017. pic.twitter.com/LOGmGgPNqj

— Liam Fray (@What_Liam_Said) July 29, 2017
Tickets will go on sale on Friday 4 August from gigsandtours.com and ticketmaster.co.uk.
The Courteeners frontman is no stranger to picking up a guitar and going it alone, recently playing a stripped-back version of the band's Not Nineteen Forever single exclusively for Radio X.
Watch it here:
Play
Liam Fray - Not Nineteen Forever
Live on Gordon Smart's Radio X Evening Show 20 June 2017.
03:19
Watch him play The 17th, which is taken from the band's Mapping The Rendezvous album:
Play
Liam Fray - The 17th
Live on Gordon Smart's Radio X Evening Show 20 June 2017.
03:54
Fray also gave Gordon Smart his response on the Manchester Arena terror attack, which saw 22 people killed and many more injured outside an Ariana Grande concert.
Play
Liam Fray of Courteeners on Manchester
The frontman tells Gordon Smart that the city's response to the terror attack made him feel proud.
03:25