The Rolling Stones guitarist explained why he deserved to be punched by the "granddaddy" of rock 'n' roll.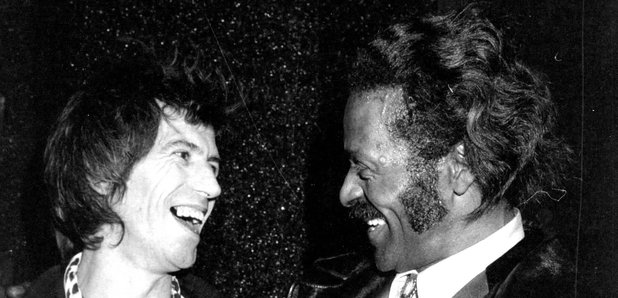 Keith Richards has revealed the moment he was punched and given a "black eye" by the late Chuck Berry.
Speaking about the rock 'n' roll pioneer - who passed away on 18 March 2017 - to Rolling Stone, he revealed: "Chuck Berry once gave me a black eye, which I later called his greatest hit.
The Rolling Stones guitarist continued: "We saw him play in New York somewhere, and afterward I was backstage in his dressing room, where his guitar was lying in its case. I wanted to look, out of professional interest, and as I'm just plucking the strings, Chuck walked in and gave me this wallop to the frickin' left eye.
"But I realized I was in the wrong," mused the Sympathy For The Devil rocker. If I walked into my dressing room and saw somebody fiddling with my ax, it would be perfectly all right to sock 'em, you know? I just got caught."
Richards - who cites Berry as his hero and friend - went on to describe his character, revealing: "He was a little prickly, but at the same time there was a very warm guy underneath that he wasn't that willing to display."
On his influence, the Brown Sugar guitarist gushed: "Chuck is the granddaddy of us all. Even if you're a rock guitarist who wouldn't name him as your main influence, your main influence is probably still influenced by Chuck Berry.
"He is rock & roll in its pure essence."