Mr White returns with a raucous and challenging second solo album.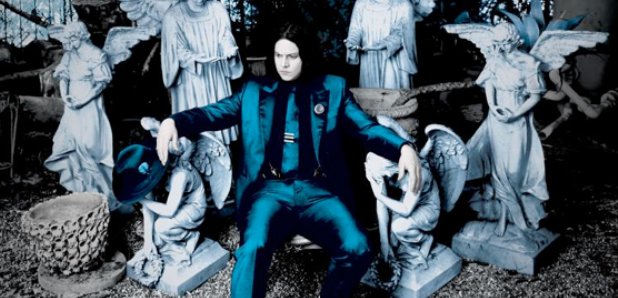 After calling time on The White Stripes in 2011 and indulging in a number of side projects (The Dead Weather, The Raconteurs), Jack White struck out with his first solo album, Blunderbuss, in 2012.
It garnered much acclaim and the follow-up, Lazaretto, is one of the most keenly-awaited releases of 2014. The title track is White at his most confrontational and taps into the raw blues sound that made the early White Stripes albums so distinctive.
JACK WHITE TALKS TO Radio X'S JOHN KENNEDY ABOUT LAZARETTO
Jack White on Lazaretto by Radio X Radio on Mixcloud
WATCH OFFICIAL MUSIC VIDEOS
JACK WHITE - LAZARETTO
JACK WHITE - HIGH BALL STEPPER
[[ This video has been removed ]]
Jack White - High Ball Stepper on MUZU.TV.
JACK WHITE - LAZARETTO TRACK LISTING
Three Women
Lazaretto
Temporary Ground
Would You Fight For My Love?
High Ball Stepper
Just One Drink
Alone In My Home
Entitlement
That Black Bat Liquorice
I Think I Found The Culprit
Want And Able
DOWNLOAD THE ALBUM FROM ITUNES