Imagine Dragons have just missed out on a number one album with their debut Night Visions.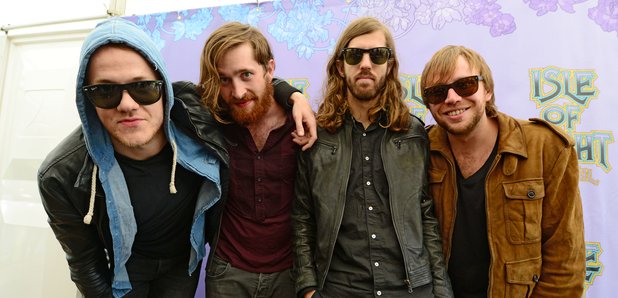 The Vegas band lost out to Justin Timberlake by 3,000 copies - despite having been in the lead midweek.
Night Visions got the best first week sales for a full length debut by a new rock band in six years in the US.
But speaking to Radio X earlier this week Dan from the band told Phil Clifton he thinks their success is a reward for years of determination.
"We'd been a band for four years before that. We'd really just been sleeping on people's couches and living off our fans for years and just releasing EPs, we hadn't put out a full length album," he explained.
"We just wanted to wait until we were ready for it - too many artists just rush that.
"I think that really helped, we'd had already built an organic following throughout the years, before we had released our debut album."
The band are currently on tour in the UK - they are playing Manchester Academy tonight (April 8) and Kentish Town Forum April 11.
Elsewhere in the album chart, Sempiternal by Bring Me The Horizon is number three, David Bowie's new album is number four and Bastille are at number eight with Bad Blood.
Meat Loaf's 35th anniversary re-release of Bat Out Of Hell made Number nine.