Here's a weird Christmas treat for you. Dancing Foo Fighters elves!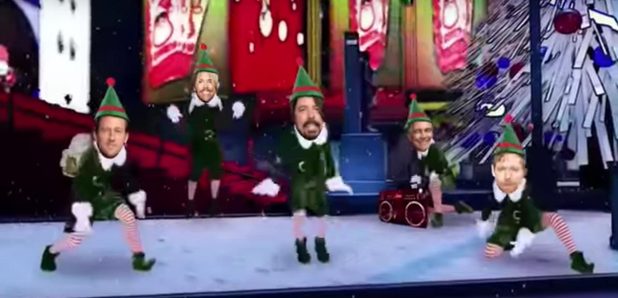 It's Christmas Day, so we're in a pretty silly mood at Radio X. And here's the ideal Christmas "gift" for you.
Remember those "Elf Yourself" virtual Christmas Cards that were doing the rounds a couple of years back? You know, upload pictures of yourself and your friends and family and the site would stick them on the bodies of dancing Christmas elves?
Well someone decided to upload the faces of Foo Fighters: Dave Grohl, Chris Shiflett, Nate Mendel, Taylor Hawkins and Pat Smear. And it looks… well, quite sweet actually.
It's another great Foos video to round off 2016 - don't forget The Pretender mashed up with Rick James' Superfreak, which got the official thumbs-up from the band themselves.