See Sarah Jane's take on the Foos' single, which is the first track to come from their Concrete And Gold album.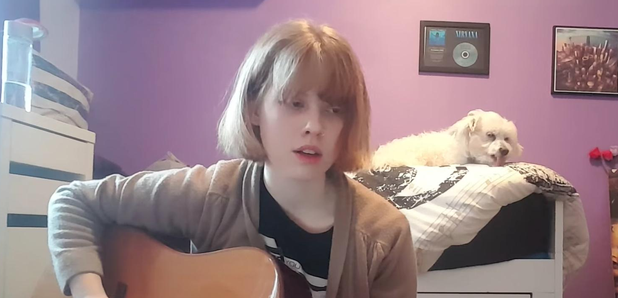 A singer-songwriter and Foo Fighters fan has shared a cover of their comeback single, Run.
Sydney's Sarah Jane Curran - who's also the lead guitarist in a band - has put her spin on the heavy track and totally made it her own.
Watch it above.
Play
Watch this girl's amazing cover of Foo Fighters' Run
Watch Sarah Jane Curran's awesome take on the Foos' single.
05:54
And it's not the only famous track Sarah Jane's reworked on her YouTube page.
Unsurprisingly, she's a big grunge fan, and one of her favourite bands to cover is Nirvana.
Watch her version of their Lithium track below:
See her cover the Pixies' Where Is My Mind:
Watch the band themselves play the anthem during their support set for Kings Of Leon at Hyde Park's British Summer Time:
Play
Pixies sing Where Is My Mind? at British Summer Time
Watch our footage of their Hyde Park performance.
01:08
Photo credit: YouTube/Sarah Jane Music