Peace Corps Volunteer Matt Westerberg used the classic Nirvana track to help them learn English.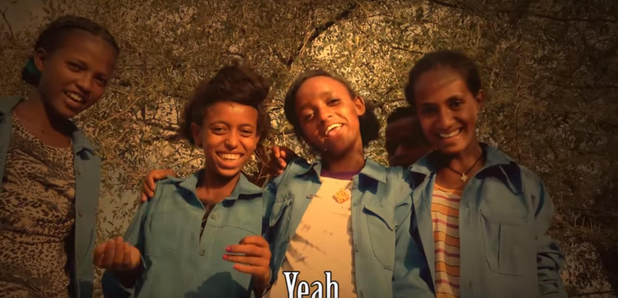 A video of ninth grade Ethiopian children singing Nirvana's Smells Like Teen Spirit has been posted online.
The video entitled: Never Mind Bieber, Ethiopia Smells Like Teen Spirit, posted by Kirsten Kuwatani, sees the students being taught the Nirvana track at school to help them learn English.
In the description, Kuwatani explains: "Peace Corps Volunteer Matt Westerberg uses this classic '90s anthem to help create an active and encouraging environment for kids to practice their English, a skill necessary for attaining a college education. "
She adds: "Special birthday wishes to legendary drummer Dave Grohl."
Watch it below:
Rock on!
Grohl - who celebrates his 47th birthday tomorrow (January 14 December) - recently spoke at Lemmy's memorial, saying: "It's one thing when you have a hero, but it's another when a hero becomes your friend."
Watch his full tribute below: