See Trench & Maple celebrate 48 years since the release of Space Oddity this week with the cutest tribute ever.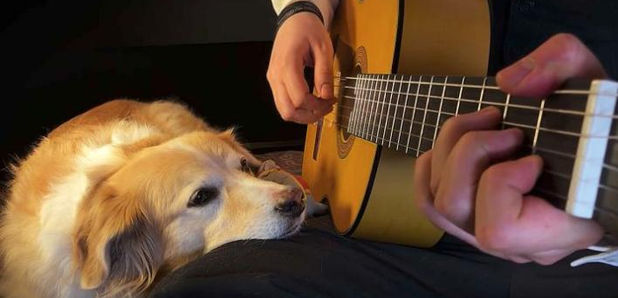 Let's face it. There's nothing sweeter than the bond between a man and his best friend.
So when AcousticTrench decided to mark the anniversary of Space Oddity, which was released on 11 July 1969, and include his dog Maple, we just had to see it.
Watch his moving video here.
Play
Man plays David Bowie's Space Oddity to dog on guitar
Watch Trench & Maple pay homage to Bowie's famous track.
01:15
Trench - who first became famous on Vine with his dog Maple - writes in the video's description: "Space Oddity by David Bowie was released 48 years ago today on July 11th, 1969. Apolla 11 launched 5 days later, becoming the first manned moon landing. I recorded this little tribute awhile back for Facebook but figured I should put it on YouTube, and today seems fitting! David Bowie was a legend, may he rest in peace."
If you're loving a bit of Maple, you can find him littered (see what we did there?) throughout the guitarist's YouTube Channel.
Watch him play Green Day's Boulevard of Broken Dreams:
See the best friends pay tribute to George Michael with his acoustic cover of Careless Whisper