Here's The Brutally Honest Reason Why Miles Kane Didn't Join Arctic Monkeys...
28 January 2016, 10:54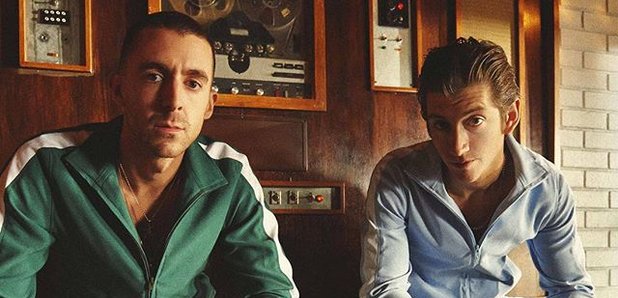 The Scouse rocker isn't backwards about coming forwards.
Miles Kane has revealed why he didn't join the Arctic Monkeys - and his response is a goodie.
The Last Shadow Puppets star was quizzed on his previous projects and has given his "hard-on" as the reason he isn't in the band.
In an interview with Q Magazine, when asked if there was a time when Kane could have replaced former AM bassist Andy Nicholson, Turner explained: "Well. No. I think because that was when he just started The Rascals. That was just all happening as well."
However, the Scouse singer didn't hold back, admitting:"I really wanted to be a frontman at that time. I hadn't been a frontman. I had a hard-on for that."
He added: "We're fortunate that we are best mates and that we can even do this again and that's enough, I guess. I don't want to say in an ideal world we would be in a band because we both love what we do aside from this".
Nice.
Meanwhile, the Age Of The Understatement band told Radio X they "bonded over Bowie" and used him as inspiration for their first album.
Turner revealed: "Listening to Ziggy Stardust and Aladdin Sane when we were writing the first record...
"The lyrics on that first record were perhaps at times an attempt to dip a toe into that abstract world."
Kane added: "He was just a huge influence on everything, and continues to be, and will continue on forever."
The Last Shadow Puppets debuted their Bad Habits single this month, but told Radio X it is the "most aggressive" track on their upcoming Everything You've Come To Expect LP.
This week, the duo also announced a tour for 2016.
Live Shows Announced. All shows go on sale at 9am(LOCAL TIME) on Friday 29th Jan. https://t.co/OiHTzMFZBX pic.twitter.com/f05EOWmLIy

— TLSP (@tlsp) January 25, 2016
The band will play shows in London and Sheffield, as well as a string of dates across the rest of the UK and US.
Tickets go on sale this Friday (29 January) at 9am.