Arctic Monkeys New Album: Title, Release Date, Track Listing & More
4 April 2018, 06:00
The band's sixth studio album, Tranquility Base Hotel & Casino is released in May - get all the details here.
With their last official single, Snap Out Of It, hitting the streets in June 2014, Alex Turner and co. have kept fans guessing by enjoying a lengthy hiatus while they worked on other projects.
However, the wait is over: Arctic Monkeys have announced the details of their sixth album, which will be titled Tranquility Base Hotel & Casino.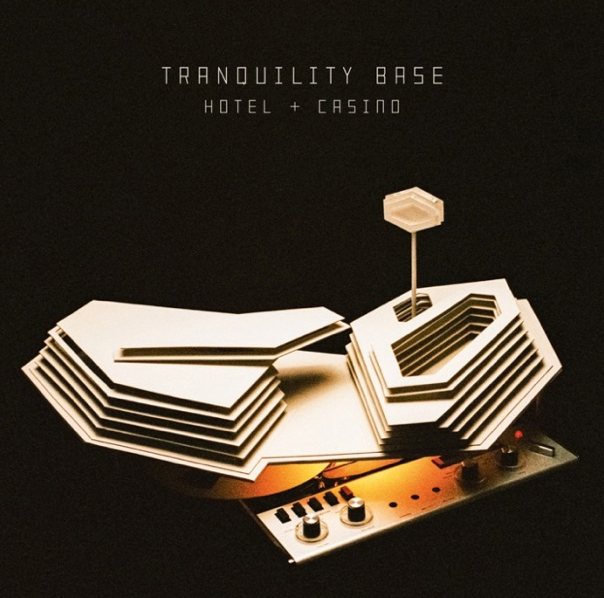 Can I hear any new Arctic Monkeys music yet?
There is a tiny glimpse of what to expect in this album trailer - have a listen:
When is the new Arctic Monkeys album coming out?
Tranquility Base Hotel & Casino will be released on 11 May 2018.
The vinyl edition of the album comes with a gatefold sleeve, lyric and photo booklet and is exclusively available via the AM Store on silver vinyl.
It will also be available on standard CD, vinyl and digitally.
You can pre-order and pre-save the album here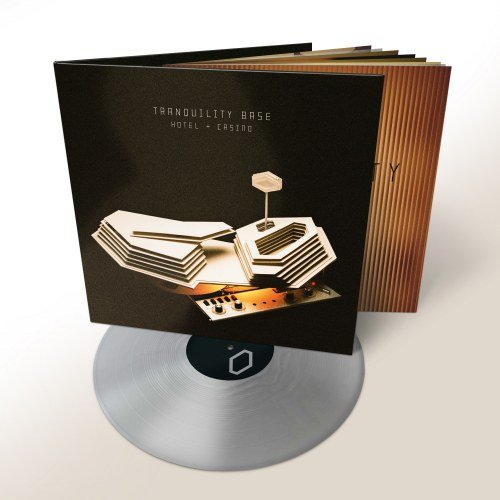 What's the track listing of Tranquility Base Hotel & Casino?
1. Star Treatment
2. One Point Perspective
3. American Sports
4. Tranquility Base Hotel & Casino
5. Golden Trunks
6. Four Out Of Five
7. The World's First Ever Monster Truck Front Flip
8. Science Fiction
9. She Looks Like Fun
10. Batphone
11. The Ultracheese
What are they saying about the new Arctic Monkeys music?
The press release says that the album "finds the band intent on continuing to explore new musical terrain with each album. 'Tranquility Base Hotel & Casino' ups the ante in a big way; it is a bold and brilliant album reflecting Turner's ever more comprehensive creative vision." Wow!
Where was the new album recorded?
The album was produced by James Ford and Alex Turner and was recorded in Los Angeles, Paris and London.
Who could be featuring on the album?
With Matt Helders boasting a close friend and collaborator in Queens Of The Stone Age's Josh Homme, and the fact that they both contributed to the other's last records, everything leads to the No One Knows rocker appearing on this new album in some way.
While it's also fair to assume that Turner's Last Shadow Puppets bandmate could also be a shoo-in for album number six, a new contribution could come from Turner's recent protégé and songwriting partner Alexandra Savior, who released her Belladonna of Sadness album this year.
See Alex Turner and James Ford in the studio with Savior in her studio vid:
And then of course there's Lana Del Rey. The Video Games singer spends plenty of time with Alex Turner when he's in L.A and even revealed she almost formed a band with Miles Kane.
Plus, the the Lust For Life singer was captured doing a spot of karaoke with the pair back in February, so it wouldn't be far fetched to imagine them laying down some vocals for the Sheffield band's new record.
When Are Arctic Monkeys going on tour and playing shows?
Arctic Monkeys play Los Angeles on 5 May, before heading out on some European dates between 22 and 30 May. The band then perform at Primavera Sound Festival in Spain on 2 June, head back to Milan for another show and spend the rest of the summer flitting between European festivals and venues and US dates. The last confirmed European date this summer is 14 August at Sziget Festival in Hungary.
Arctic Monkeys headline TRNSMT festival in Glasgow on 1 July.
For more on Arctic Monkeys' 2018 tour dates, take a look here.
So there you have it. That's everything we know about Arctic Monkeys new album so far.
While we wait for what will no doubt be an incredible sixth outing, why not listen to the whole of Arctic Monkeys debut on the ukulele?
Credit: YouTube/EatMyUke