WATCH: Alex Turner & Miles Kane Did Karaoke With Lana Del Rey
17 February 2017, 11:15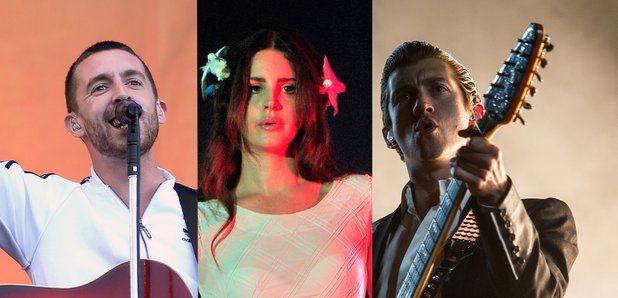 See the Last Shadow Puppets bandmates and the Video Games singer in action.
Video has emerged which sees Lana Del Rey partying with Alex Turner and Miles Kane last weekend, and we couldn't be more jealous.
The Last Shadow Puppets rockers appeared to be living it up with the US singer-songwriter, while singing Dolly Parton's 9 to 5 and Elton John's Tiny Dancer.
Watch them below:
lana del rey singing karaoke with miles kane and alex turner from arctic monkeys last night. i can die in peace now. pic.twitter.com/ArwsdrX085

— dead boyfriend (@unsmokabIe) February 12, 2017
It appears the duo are taking a well-earned break after releasing their Everything You've Come To Expect album and touring around the world in 2016.
Meanwhile Louis Theroux revealed he's a huge Arctic Monkeys fan and the only selfie he's ever taken is of himself and Alex Turner.
Speaking at the NME Awards about his experience meeting the frontman, the documentarian revealed: "I once met Alex Turner.
"I normally fly economy because I'm saving money for the license payer, but I got upgraded. Alex Turner from the Arctic Monkeys was there."
He added: "I got a selfie with him. That's the only time I've ever got a selfie with someone. He seemed totally bemused by who I was. And why not?"