Arctic Monkeys Announce First Live Date Of 2018
11 January 2018, 14:29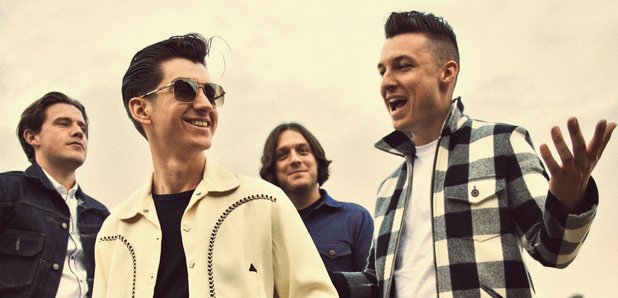 Find out where Alex Turner and co. are playing this year, and where fans think they're headed next.
Arctic Monkeys fans have been eagerly awaiting news of their sixth album, but it looks like they'll be revealing their live dates first.
The Sheffield outfit, who've been working on the follow-up to 2013's AM, have been confirmed for Firefly Festival, which they'll headline along with Eminem, The Killers and Kendrick Lamar.
The Woodlands are calling

Passes on sale Friday, 1/12 at 10am ET. Special one-day pricing available Friday only till 11:59pm ET! pic.twitter.com/O4ZPLdgLwy

— Firefly Festival (@LiveAtFirefly) January 11, 2018
And if their eagle-eyed fans are anything to go by, the festival - which takes place in The Woodlands of Dover International Speedway, Delaware from 14-17 June - is just the tip of the iceberg, as the Arabella rockers could be set to announce more dates imminently.
An Instagram story was briefly shared, but quickly disappeared with the NME confirming it was "not from official sources", but Reddit fans were speculating that it could represent the dates and co-ordinates of their next shows.
One fan by the name of salmon1 writes on the thread: "The numbers are dates and geographic coordinates.
"12/01 is somewhere in London near Waterloo Bridge
"30/05 is Primavera Sound".
They add:" 08/06 is Decibel Outdoor Festival
"00/06 (don't know how that's possible) is Firefly
"06/07 is Werchter
"13/07 is Mad Cool
Not sure this is even real but that's what the coordinates mean at least."
Meanwhile, in other very important Arctic Monkeys news, we can confirm that Alex Turner is still growing his beard.
Thanks to Talent Manager David Adcock, we have an image of the AM rocker with the foliage from what looks like his 32nd Birthday on Saturday (8 January).
While it's difficult to tell from the image whether Alex Turner's hair is slicked back or in a ponytail, we can probably deduce that it's a look the rocker is fully committing to in 2018... So let's just all try to get used to it, alright?
While the beard continues to divide opinion, one thing all Arctic Monkeys fans can agree on is how excited we are for their next album.
Even Eleven from Stranger Things is desperate:
The as-yet-untitled record has been promised for this year, with bassist Nick O'Malley telling For The Ride that they'd "have problems" if it wasn't released in 2018.